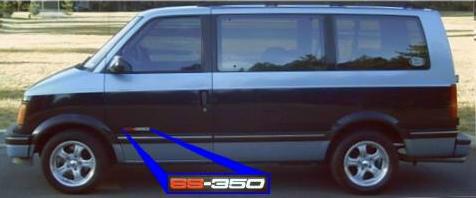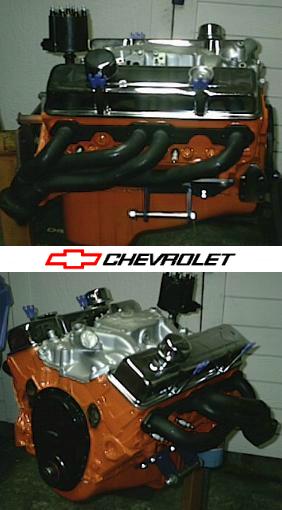 The 1973 Chevy 350 engine ( that I completely rebuilt )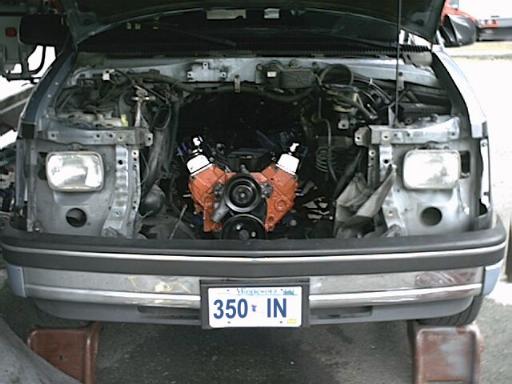 Click on the button below to access the best forum on the internet dedicated only to the Chevy Astro and GMC Safari minivan


So you ask, "Why stuff a 350 V8 into a minivan?"

I'm glad you asked. First of all I have nearly 300 horsepower at my disposal and get over 19 MPG on the highway... only 2 MPG less than the 4.3 litre V6 that came out of it.

Basic items you need for an Astro/Safari V8 swap:

- TBI, Distributor, and 1227747 ECM from a 1988-1992 350-powered V8 Chevy truck*

- Hedman 68600 "shorty" headers work great, but a custom Y-pipe is needed

- NO modification is required on the doghouse (interior engine cover) or radiator, but        modification IS required on the fan shroud. The V8's fan is shifted a little to the right.

* 1993 and newer Astro/Safari vans have a different wiring harness and will not be this easy.

Basically try to get a 1988-1992 Astro/Safari, and a donor 350 V8 truck or full size van of the same year.

NOTE - I ran into serious problems using my "pre-1987" engine with the front accessory bracket.

Notice there is only one hole on the right head. THREE were needed. Use a 1987 or newer engine and you'll be fine.

Don't forget that LT-1 and LS-1 engines are different "monsters" and will require loads of extra work when swapping.

This is MUCH easier than a 350 swap into a Chevy S-10.

This page was last updated on: June 14, 2019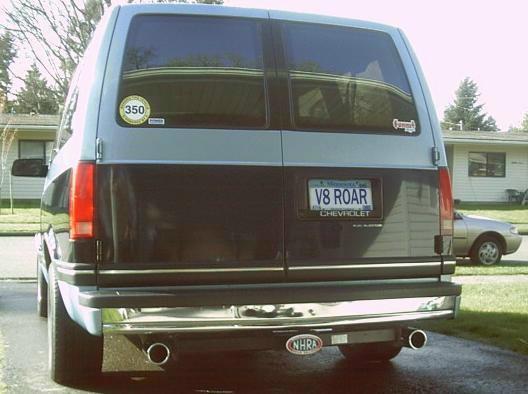 LIST OF COMPONENTS

Intake manifold and headers pictured were NOT used

    Advertised duration: 262 intake/272 exhaust

    Duration at .050 in. cam lift: 204 intake/214 exhaust

    Gross valve lift: .420 in. intake/.442 in. exhaust

    Lobe separation: 112 degrees

    RPM range: 1,500 to 4,000

*  Racecraft Conversions Engine Mounts

*  Stock 350 TBI

*  ADS Superchip

*  TransGo Shift Kit from KDS Performance

WOW, what a difference!!!

Click on the button below to access the best Chevy magazine online





Click on the button below to listen to my exhaust



This is me teaching an Air Force sport bike class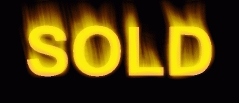 Gone but not forgotten...